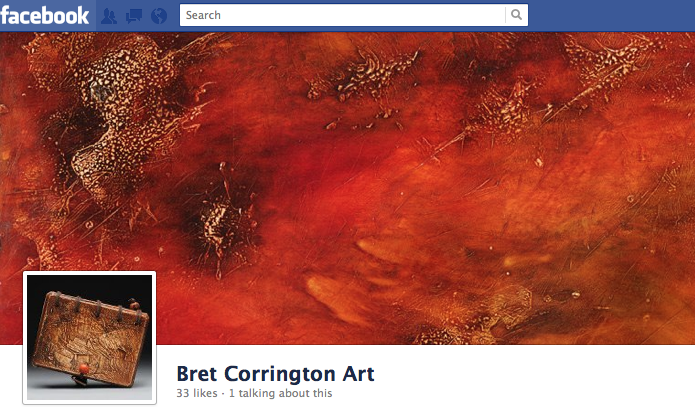 I just wanted to post a short blog about creating your Facebook Fan page for your artwork. If you were not aware that your artwork could have it's own page, much like the business page or a like a business page. This is not the same as just posting your art to your profile in a photo album. This is much cooler. The Fan page will not take the place of a website or artist blog, but it is a free service and just one more way for people to connect with you as an artist. As I have said in the past, keeping up with all the latest trends in technology and social media can be exhausting, At least this one is fairly painless and takes no time to set up as long as you already have a Facebook page.  If you don't have one, um…maybe it is time to step it up a bit.
To set up your artist Fan page: First, go to your Facebook home page and on the left sidebar click on "pages" then on the right top side click on the box that says "+ Create Page". From there, select the bottom left box "Artist, Band, or public Figure". Choose "Artist" from the drop-down. Under "Name" I would suggest something like: Artwork by…your name. If you just choose to name the page as your name alone, it will be confusing, because your name is typically your profile page unless you are using an alias. So with that, go ahead and agree to the terms and get started.
Once you have set your cover image and added your images, it is time to invite your friends to your page to become fans and "Like" your page I would suggest posting a link to your new Fan page on your profile and mentioning that you just set it up. That's it, the friends that "like" your Fan page will see the updates you make from your Artist page. Done. Don't be shy, go ahead and ask them to "like" your page.  Don't feel bad though, if you don't get hundreds of "Fans" right off the bat; it doesn't mean your "friends" don't like your art, it means your friends have a life outside of Facebook .
---